Monthly Archives:
June 2012
June 29, 2012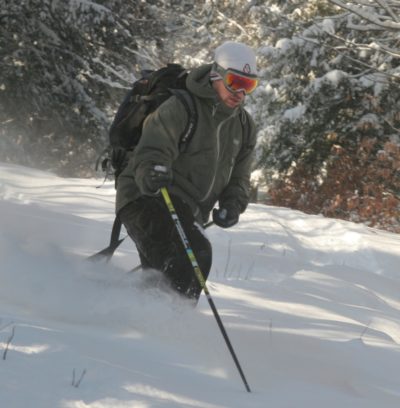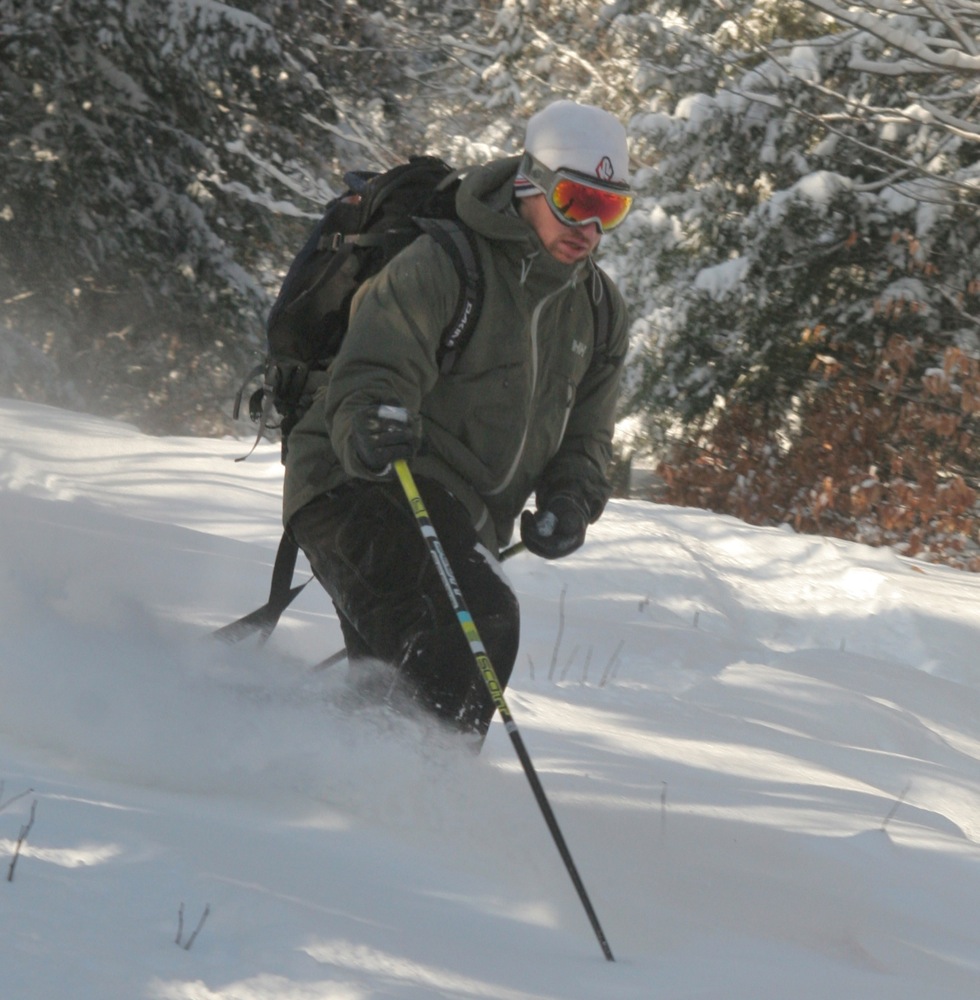 Mattchuck on Kuersteiner • Snow Ridge, NY • January 3, 2012
On New Year's Day 2012, forecasters were calling for a short but intense blast of arctic air to sweep across the lakes into New York. While it didn't look like we were actually getting the pattern change everyone was hoping for, some excitement was generated by forecast lake effect snows.  While the actual totals were far less than predicted, For tBatt and Mattchuck, blind faith and determination netted some hard earned natural turns:
"Skiing groomers on manmade snow was getting old, pretty quickly. When I heard that the Tug Hill was forecast to get HAMMERED with 2′-3′ of lake effect, my ears perked up. I kept an eye on the radar and forecast totals."
June 22, 2012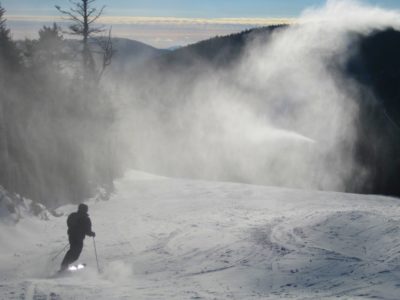 Zach on Pine Knot • Gore Mtn, NY • December 29, 2011
This past season was the unofficial "year of the snowmaker." Snowmaking systems were pushed to the limit. At Gore, there was a somewhat fortuitous coincidence in this regard: a major snowmaking upgrade took place in the summer of 2011. The mountain added 160 high efficiency guns designed for precisely what the season dictated — constant resurfacing at marginal temperatures.
June 18, 2012
Skiing has no off season for me. I'm a total ski nerd, and try to stay focused by doing one quasi-athletic thing each day to stay in shape. Even though we all age every day, I'm convinced that with the right exercise and new toys, we can kick more butt each year, just like Bruce Wayne in Batman.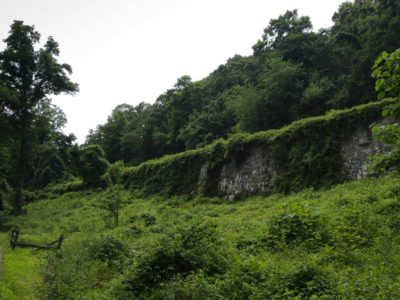 A Shadier Lane for Bikes
So when I woke up to a text from a buddy asking me if I could move his truck from Brooklyn to Tarrytown, NY, I said, "let me look into that for you." After a quick Google search for bike directions, (which I didn't bother to print) I was on my way to save a friend and pursue a 40-mile ride home.