Monthly Archives:
April 2012
April 26, 2012
I spent the day Monday watching the NWS radar in total disbelief: a huge, swirling, stalled storm was dropping snow on western New York and Pennsylvania. It was hard not to think, "why couldn't this have happened in February?"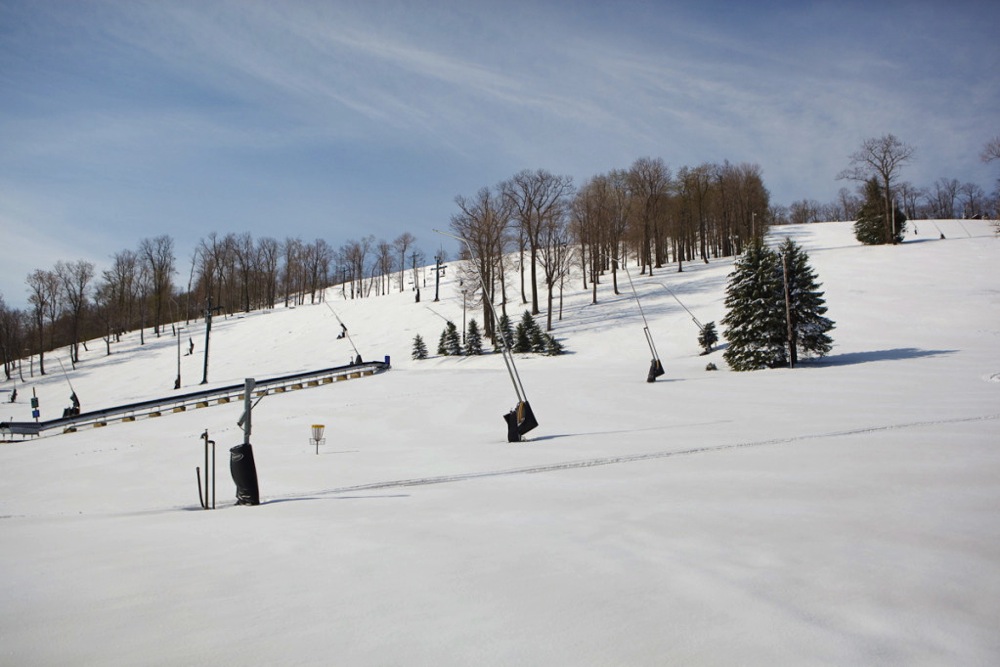 But something was different about this "after the bloom" storm; there were shades of blue, grey, and white over the higher terrain, and up to 24″ was expected when things were said and done.
Seven Springs was tweeting that they were going to spin the lifts. My skis and boots came out of the closet in the afternoon, but I still wasn't sure would drive west towards the snow. For years I've ranted about ski areas closing with perfectly good snow on the ground, and I felt the need to put my money, time and fuel where my mouth is.
April 24, 2012
This summer Gore is planning to expand use the mountain's facilities and terrain to attract more visitors to North Creek. From Memorial Day to Labor Day the Northwoods Gondola will operate from noon to 3pm on weekends. In addition, the gondola will run seven days a week from July 7 through September 3, 2012.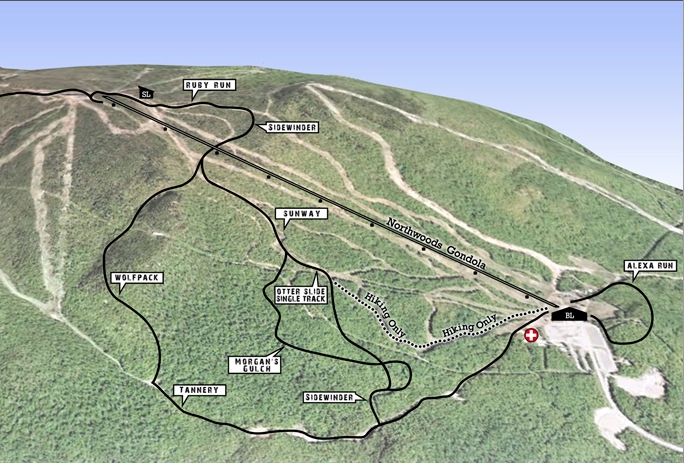 Mountain Biking Trails on Gore's East Side
The lift will serve 1700 feet of downhill mountain biking. Gondola hours are structured to allow convenient access for passengers along the Saratoga North Creek railroad. The newly renovated Gear Source on Ordway Lane in North Creek will serve as a primary source of rental mountain bikes in town.
In addition there are plans to offer interpretive hikes, guided hikes from the summit of Bear Mountain, and a climbing wall on the lawn in front of the base lodge. Other base area attractions will include food and entertainment on Friday afternoon/evenings in July and August. A weekly cooking class is being considered, in addition to instruction or camps on mountain biking and photography.