There's an old adage in the ski business: lack of snow in backyards yields a lack of skiers on the slopes, even when conditions are good. But since almost no one has a backyard in the city, this season's snowfall totals didn't hurt attendance at The Diamond's first annual Ugly Sweater Party and Caravan Trip to Plattekill Mountain.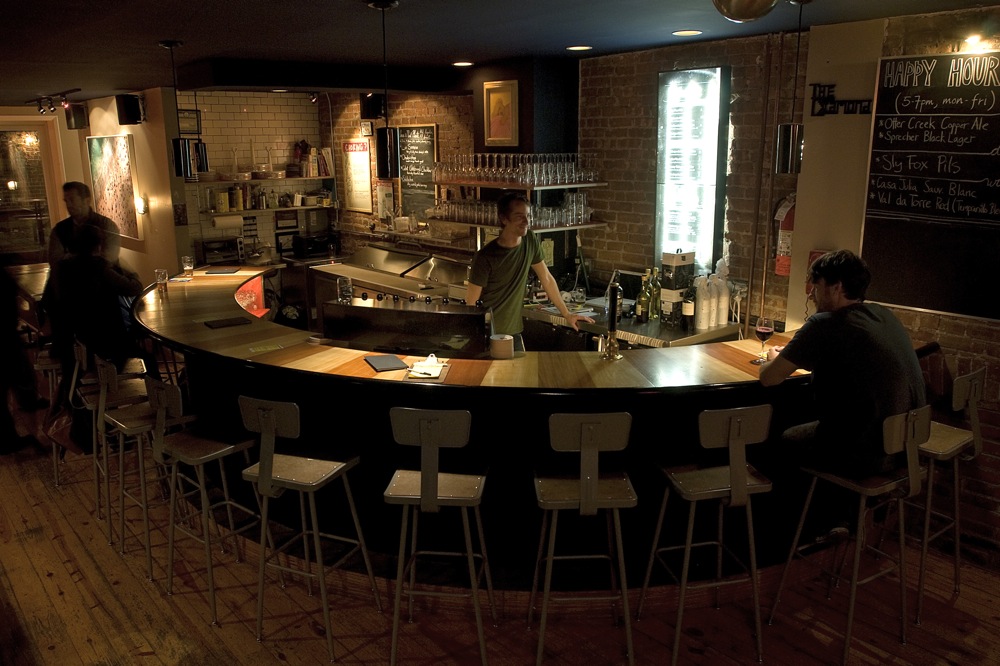 Despite disagreements about whether my own green fleece qualified for $2 "ugly" beers, the fete was an unqualified success. With Aspen Extreme on the projector and party-goers lining up for the shot-ski, we spent Saturday night getting "ready" for our ski trip in the morning.
We treated a litany of party rituals as sacrifices to Ullr and if the forecast turns snowy for the remainder of the season, we'll be happy to take full credit while sidestepping the blame for the season so far.