Skiing in a storm is exciting. Today, there was a bit of a surprise storm.  What was billed as light snow in the Adirondacks turned into more. It snowed all day and it piled up.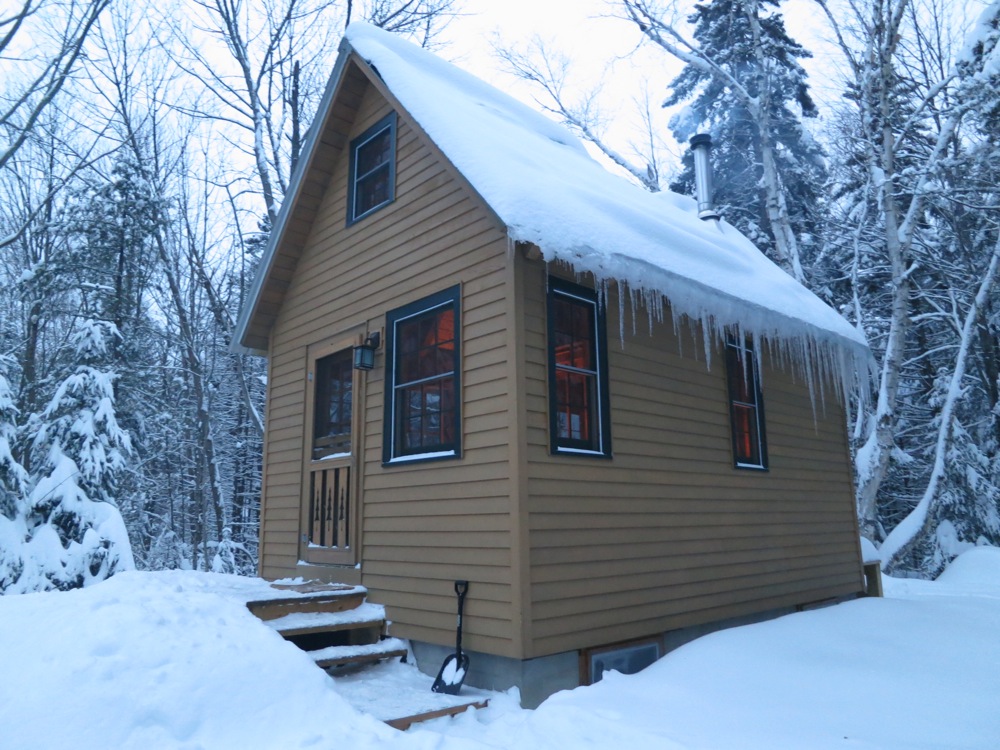 It was a change of routine for us. Instead of getting up before dawn to be at the mountain at 7:30… we hung out, watched the snow, did some sledding and skiing in the woods..  We headed for some terrain right near the cabin, where the owner has granted us permission to ski.
It's fun setting tracks in deep snow, if it's not too deep.  Today's snow was about 18 dense inches on top of a just barely breakable layer. I started in the morning setting a track through the trees, with the primary goal of creating a single, continuous line, with no false starts or dead-end branches to confuse someone who just wanted to follow tracks.