Monthly Archives:
December 2011
December 31, 2011
Browsing Facebook a few weeks ago, I came across a photo posted by Mad River Glen. The image, of the loading area of the Sunnyside Double chair, bore the caption "Notice anything new?" I didn't. Then I saw the sign: "This lift services terrain park features."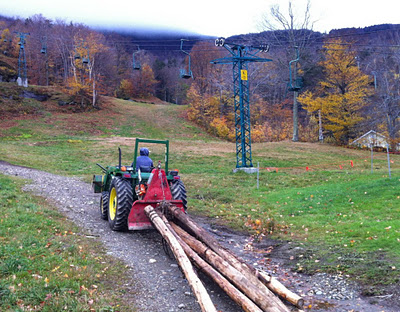 I admit I was a bit surprised that one of the Northeast's most prized natural playgrounds would be adding man-made features, considering the old-school atmosphere associated with Mad River. I spoke with Eric Friedman, Director of Marketing and Shareholder Relations, to find out more about the new park setup.
The Mad River Glen Freestyle Team, made up of some of Vermont's best young rippers, was instrumental in getting the park off the ground. Coaches and team members have had this on their wish lists for years. Ry Young, the head coach, spearheaded the project, putting in time and effort to make his team's wish into reality.
December 28, 2011
Ski Day 6: I'm starting to realize that it almost always makes sense to ski. In the last five seasons, I can't remember a ski day I regret. And I work for my days. I'm 52, married, a dad, with a child in school, from the distant flatlands. Five powder days in a season is good for me.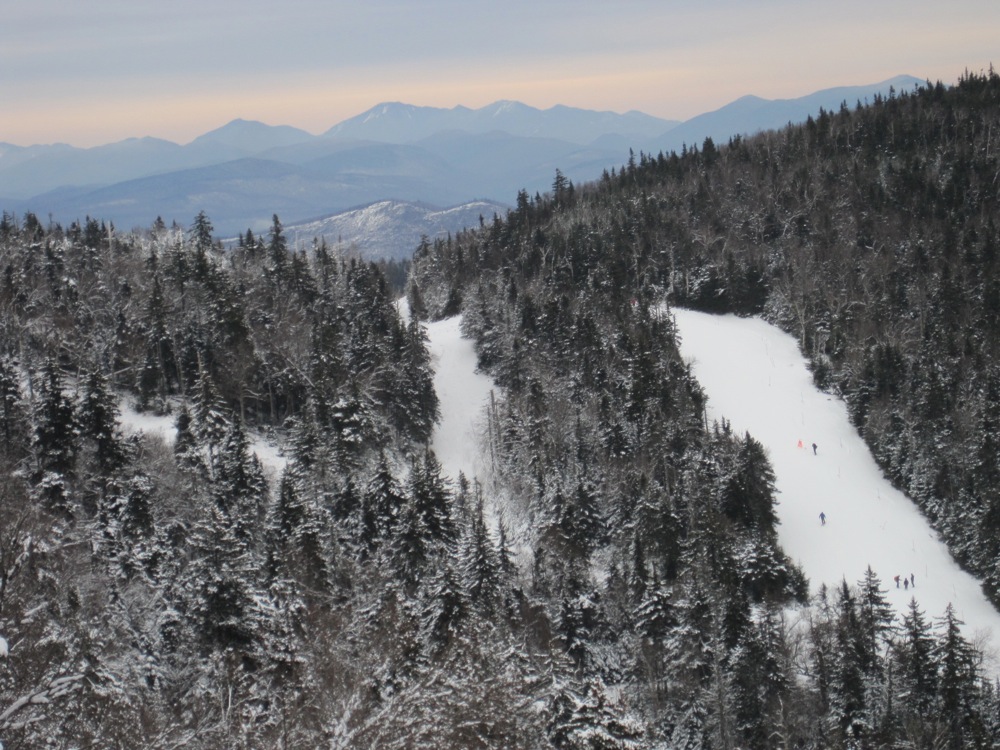 View towards Headwaters
Planning a ski trip over Christmas holiday is always a crap shoot. But, like a lot of guys, I do it for all the reasons listed above, plus there really is nothing we'd rather be doing that week. It's winter vacation and we want to ski.
December 25, 2011
All stories have a beginning, but sometimes it's hard to figure out exactly where the beginning is. Like when you're reading Tolkien, do you start with the Hobbit or the Silmarillion? Episode I or IV?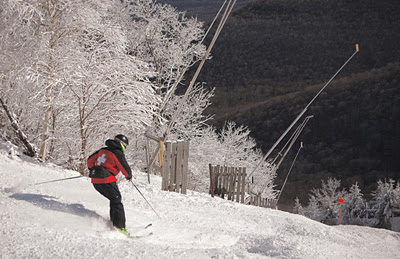 And more personally — was it when I met Amy that I decided to torture her or was it just the other day when I suggested that she come with me on her first day trip to the Catskills? It wasn't easy, but somehow we managed to get out the door before dawn and reap the rewards: Christmas skiing at Hunter good enough to bring her back again.