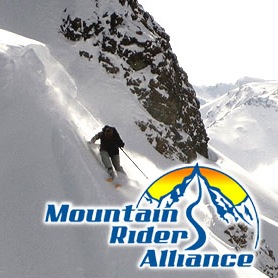 Jamie Schectman is more than an avid skier — skiing is a driving force in his life. As one of the founders of the Mountain Riders Alliance, his goal is to develop environmentally-friendly, rider-owned ski areas around the world. He dreams of resorts that produce more energy than they use by limiting resort infrastructure and using alternative energy sources like solar, wind, micro hydro, and geo-thermal to run operations. We spoke with Jamie about his passion for skiing and his vision for "values-based ski areas."
NYSkiBlog: Where were you born and when did you start skiing?
Jamie Schectman: I was born on Long Island, NY, but I moved to California when I was four. I went on a ski trip to Mammoth Mountain in junior high school and was instantly hooked.
NYSB: What did you do after you were "hooked?"
JS: During high school, I saw the movie Hot Dog and knew right then what I was going to do with my life. I moved to Squaw Valley after I graduated at the age of 18. I first started as a lift operator, but quickly realized watching other people skiing was not my calling and found a job making sandwiches. The kitchen was at the base of the mountain and the shift was 4pm – 11pm. I thought I was in heaven.