Monthly Archives:
September 2011
September 30, 2011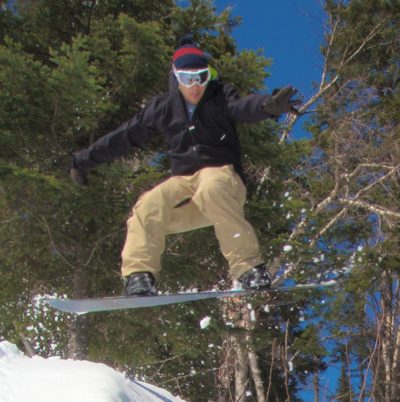 Chris Iwinski will be joining NYSkiBlog this season as one of our Big Tupper ski reporters. Chris wasn't born into a skiing family; but luckily his mom surprised him with his first snowboard in 1998. "That winter I took my pudgy 4th grade self, in homemade snow pants, to the top of West Mountain. I instantly fell in love with snowboarding."
After teaching himself to slide on snow, he began to beg for rides to West and Willard mountains. Once he reached middle school, he joined the ski club and was able to ride many of the major resorts.
After spending a year and half in college, he loaded up his '93 Honda Civic and headed to Breckenridge, Colorado for the winter of 2008/09. In Breck, he paid the bills by working at Cecilia's, a noted local club. Then, in the spring of 2009, he came back to New York and met Jess.
Jess loved skiing as much as Chris loved snowboarding and in 2010 they moved back to Colorado together, where they experienced the best winter of their lives. They worked nights and skied six days a week. But even with nearly unlimited access to big backcountry lines and bottomless powder, they still were missing something they love: home.
Jess and Chris are back east, living in Lake George, enjoying a lifestyle they're passionate about. Along with snowboarding, Chris has his hands in many other activities: hiking, backpacking, mountain biking, XC skiing, surfing, running, fishing, boating and supporting live music.
September 28, 2011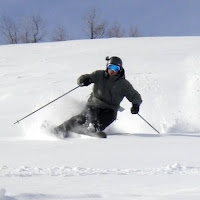 Mike Ranellone is joining NYSkiBlog as one of our two new Big Tupper ski reporters. Mike is a 19-year-old English major at St. Lawrence University in Canton, New York. He grew up in Saratoga Springs and has been skiing since age five. He learned at Maple Ski Ridge in Rotterdam, NY which was a smaller, local alternative to West Mountain.
Within a few years, his family became regulars at Jiminy Peak. Now, he's a proud passholder at Gore Mountain in North Creek. He managed to ski exactly 40 days last season "without flunking out of school," with his Gore pass covering 30 of those days. "I love Gore's laid back atmosphere and surprisingly great terrain."
Mike raced with the Saratoga Springs High School team for four years, but now trees and bumps are the name of the game. Of his four pairs of skis, he relies on 181 Icelantic Nomads the most. "I used to click into them only on the deepest days, but I've found them to be useful in most conditions, with the exception of ripping slalom turns down a freshly-groomed Lies."
In addition to skiing New York, he's hit most of the major ski areas in Vermont, favoring low-key mountains like Mad River Glen. He's after fresh tracks, good food that doesn't break the bank, and the company of back-to-basics skiers.
"Big Tupper feels like a community mountain to me and I look forward to bringing what happens there on the slopes to your computer screen. Thanks to Big Tupper and NYSkiBlog for the opportunity."
September 26, 2011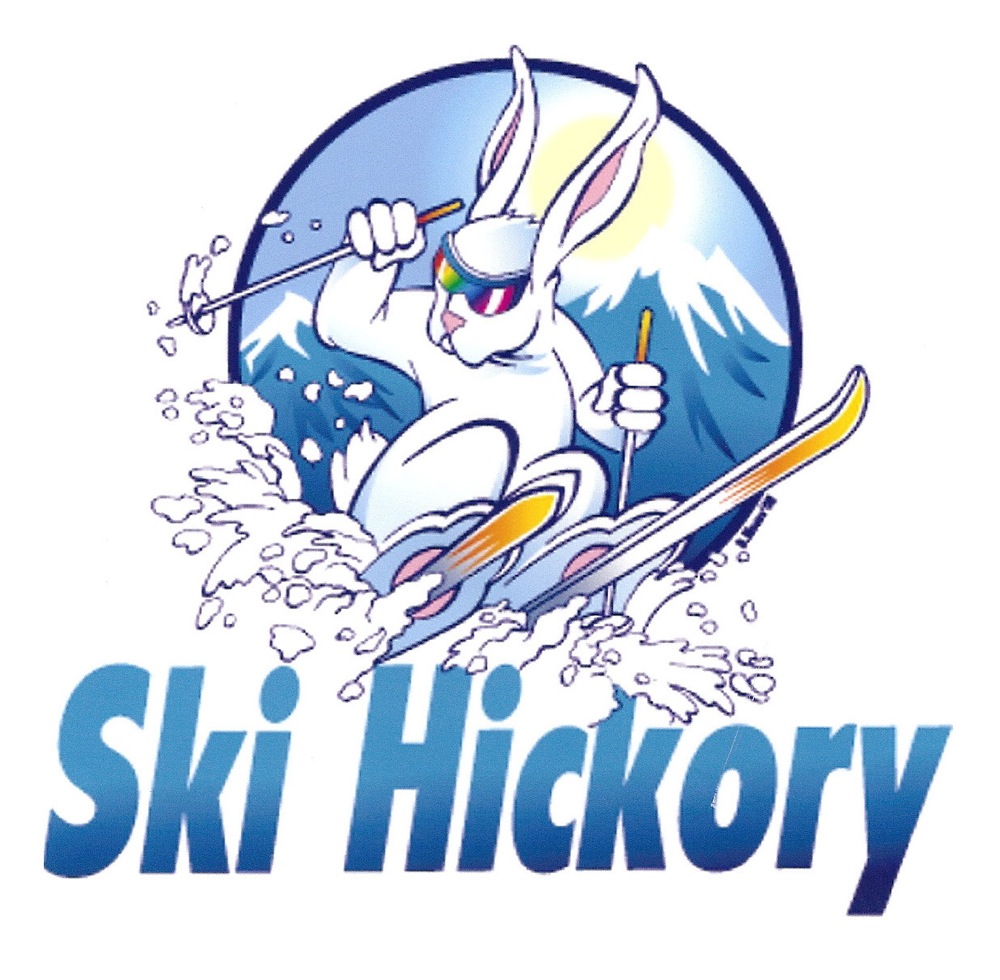 It's that time of year again when Hickory Ski Center begins preparing the mountain for the upcoming ski season. Saturday, October 1 will the season's first Mountain Work Day and Hickory is looking for help.
Volunteers should meet at 9 am on the deck of the lodge and work will be finished by 2:00. Be sure to bring sturdy boots, work gloves, water, lunch, appropriate tools, and a vivacious attitude. In addition to seeing our trails take shape and meeting other hard working skiers and riders who enjoy playing in the woods, volunteers will receive a complimentary day pass voucher or credit toward a season pass for each day they work. Make sure you receive your voucher before you leave the mountain the day you work.
Paul Moore will be the Mountain Crew Leader this Saturday. Contact Paul if you can attend: [email protected] or (518) 384-1180.
Hickory will have a second work day on Sunday, October 23, from 8 am – 1 pm. Please call or email Martha Van Vleet at [email protected] or (518) 798-3962 if you can attend on that day.