If you think about it, we are all ski snobs of one sort or another. Some are terrain snobs and care about nothing else but lapping the steepest, gnarliest, longest, and most consistently-pitched lines they can find.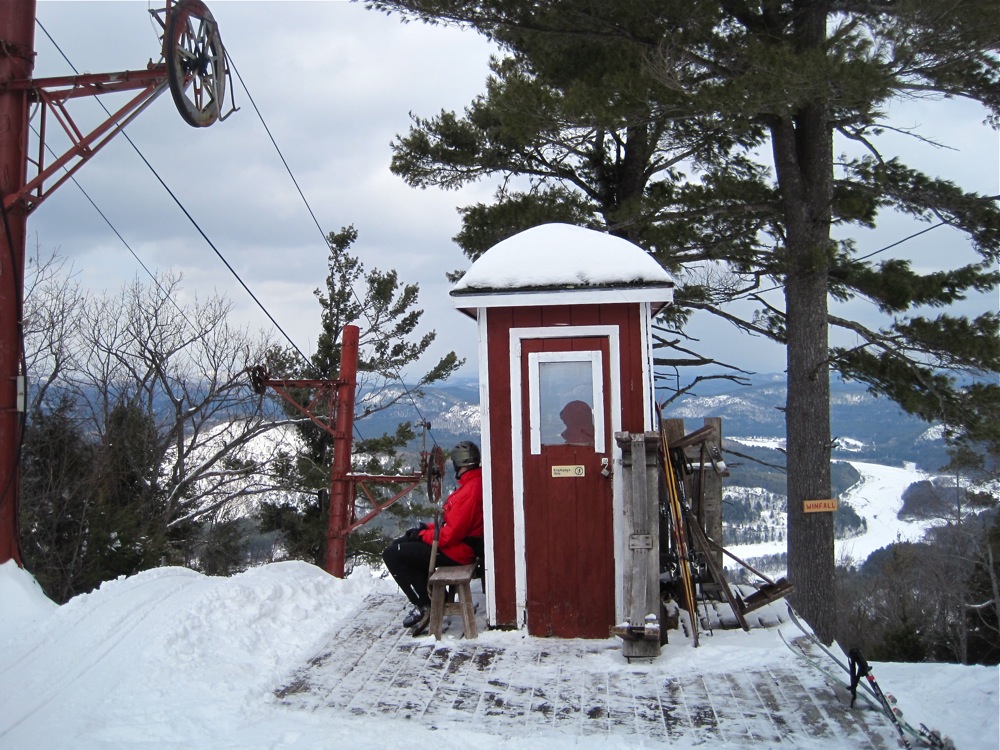 Others are powder snobs who don't bother leaving the house unless there's a decent amount of fresh snow waiting for them; and if the lift-served ski areas don't have it, they'll go off-the-map for their fix. Of course, for most people, the best situation is getting both powder and great terrain at the same time, but hey, this is the northeast and we have to deal with whatever's on the menu for a given day and not whine about it.
I'm an ambiance snob. I'll happily make tradeoffs in the other two categories if I can find a place that feels right: an atmospheric lodge or base village with pleasant people, lots of elbow room on the mountain, and no lift lines or cookie-cutter terrain.

This past week, reports surfaced that the Olympic Regional Development Authority (ORDA) was exploring taking over the management of the Catskills' troubled state-owned and -operated ski area, Belleayre. Thursday, in a press release, Coalition to Save Belleayre Chairman Joe Kelly cautiously endorsed this possibility. He called this moment "a turning point," and went on to add that the DEC is "too busy and too distracted to properly operate a ski facility."
In an interview on NYSkiBlog last year, Kelly's frustration with DEC management of Belleayre was quite clear. While not directly suggesting that ORDA run Belleyare, he touched upon how a closer working relationship with the authority could benefit all three state-owned mountains.
In The Forums

NY Ski Magazine

The Directory