Monthly Archives:
October 2010
October 28, 2010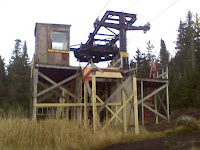 On Tuesday, inspectors from the New York State Department of Labor performed required load tests on Big Tupper's Lift 3. The lift, crucial to Big Tupper's operation this winter, passed every test performed.
To load test the uphill side, inspectors placed 20 x 20 x 20-inch cardboard boxes on each chair, and fit each box with a plastic liner. The boxes were then filled with water. The volume of water in two boxes weighs approximately 400 pounds to simulate the weight of two people. With each container filled, the lift was operated through a full circuit. Hard stops were used to test cable strength and braking distance.
When the containers are originally set in the chairs, a small hole is cut in the cardboard. This exposes a small section of the plastic liner. When the testing is done, an inspector at the summit punctures the liner, and by the time the chairs reach the base, the containers are empty.
October 25, 2010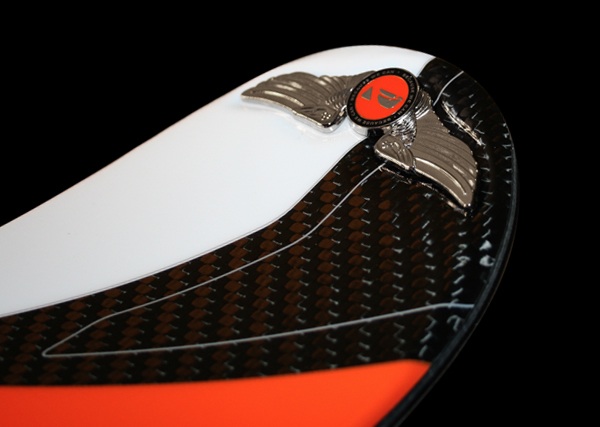 We recently had an opportunity to connect with Ben Callaghan and Joel Nashett of Avant Skis. Both are avid outdoorsmen from the Northern Adirondacks. Joel, originally from Saranac Lake, is a former ski racer, involved with ski cross, cycling, canoeing, hunting and fishing. Ben, from Tupper Lake, is an artist, a long-distance runner, and loves being in the woods, where he skis, camps, hikes, canoes and kayaks. Both are within a handful of summits of completing the 46 High Peaks.
How did Avant begin?
Ben: Avant began on the slopes of Big Tupper. Both Joel and I are inventors. As kids, instead of playing video games, we were out building two-story camps in the woods, making air pressured potato guns out of bike pumps and constantly testing our knowledge of combustion. After we got some proper education in design and engineering, we began researching how to make skis in 2005, and pressed our first pair in 2006.
Joel: It took us as long time to come out with a saleable product because we chose a complicated design for our first run. Although each iteration of the design improved exponentially, it still took us quite a while to source materials and perfect our process.