The day that my wife, youngest son, and I hiked Hurricane Mountain, it was overcast, but conditions were nice — around 70 degrees with no bugs.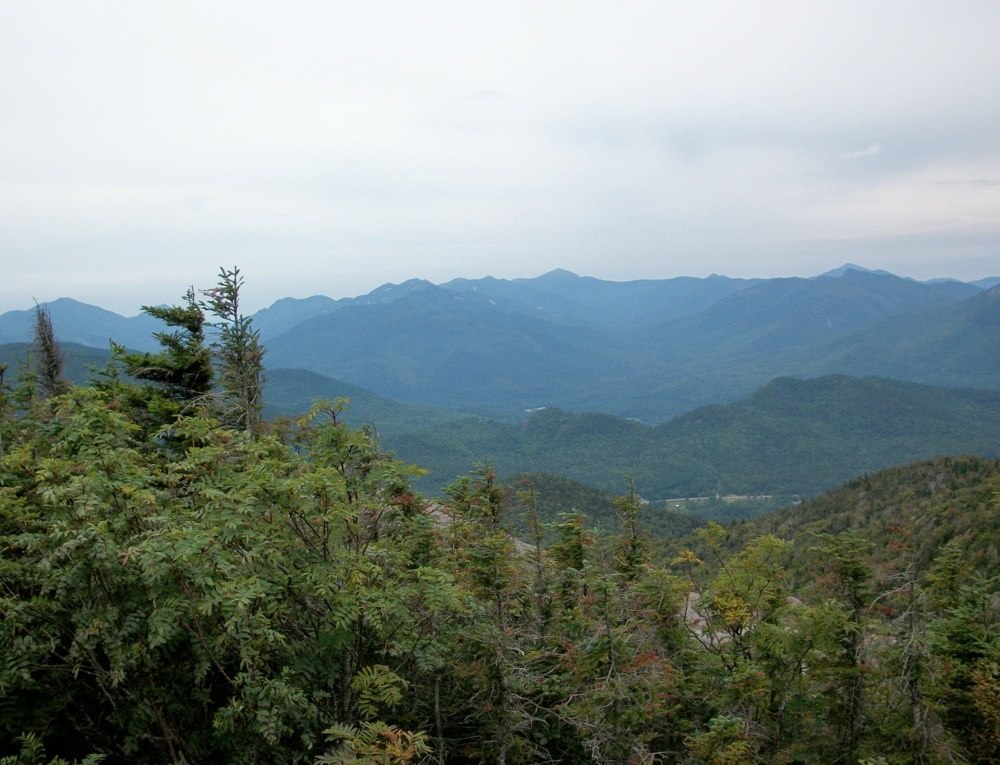 There are three ways up Hurricane. We decided on the north route, which starts at the end of O'Toole Road. From the trailhead, the hike to the 3,678-foot bald summit is about three miles. The most popular route to the summit is from Route 9N — in purple on the map. But we chose the trailhead on O'Toole Road. We snagged the last available parking spot and headed off.
The Hurricane Mountain Chapter of ADK maintains the trail. The first mile is up and down, without much elevation gain until you get to the lean-to at Gulf Brook. After you cross the stream for the first time, you start to climb. The trail is narrow and rocky much of the way.