Monthly Archives:
June 2010
June 29, 2010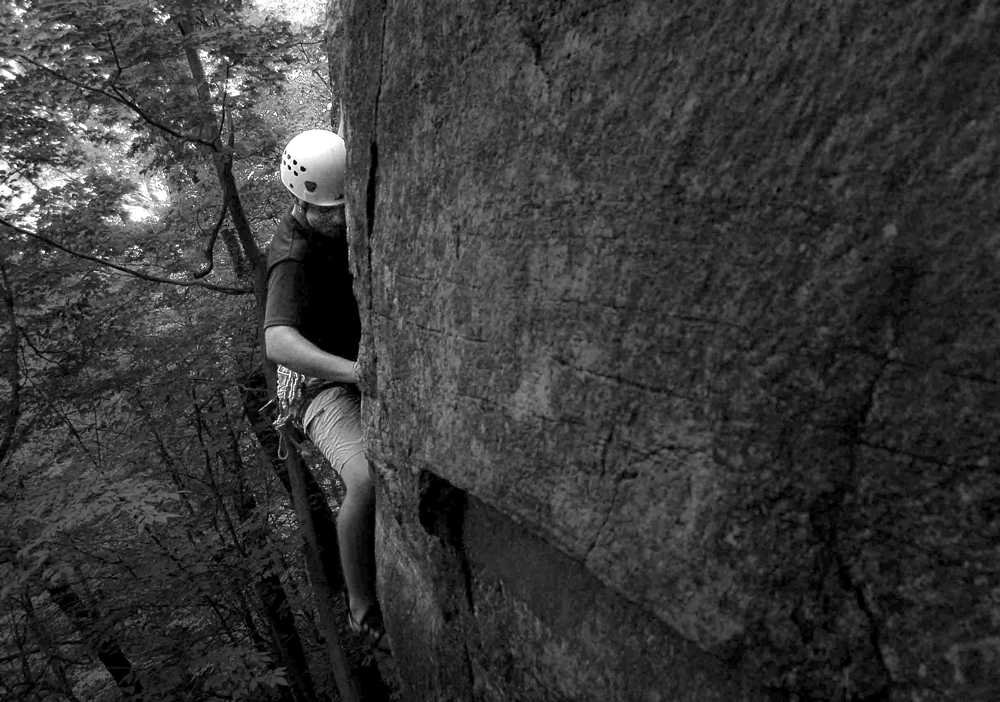 On June 28th, our group met at RockSport at 8:30 am, sorted gear, and headed over to Stewart's Ledges on Buck Mountain on the East shore of Lake George.
June 28, 2010
Since moving to the NYC area in 1997, I've made several dozen trips to Lake Minnewaska NY near New Paltz, and it never disappoints.
Directly south of the Catskills, but a completely different kettle of fish topographically, it's the outdoor equivalent of a high-end department store with mountain biking, hiking, climbing, swimming, berry picking, and gazing at wild flowers, incredible rock formations, and stunning vistas.
June 27, 2010

Friends of the Upper Hudson Rail Trail is a group that formed late last year to promote the conversion of the old National Lead rail line in the Adirondacks, into a bike trail.
The trail would follow the line that was used to transport iron from the Tahawas mining operation during World War II. The right-of-way begins in North Creek and makes its way along the Hudson and Boreas River valleys, until it reaches the old mine in the southern High Peaks.
My love affair with Adirondacks started in the 1970s when I began cycle touring the mountains. I loved the views and the water everywhere. But I soon tired of the sections of road without shoulders, and the interaction with traffic in some of the busier parts of the park. This bike trail could provide a 29-mile stretch of beautiful, peaceful Adirondack bike riding.