Monthly Archives:
November 2009
November 30, 2009
Famous Internet Skiers have really done their share providing early season skiporn to all of us regular guys who have jobs. We've been linking to some of their stuff because let's face it – it's awesome. Here's the latest TR and it's fantastic.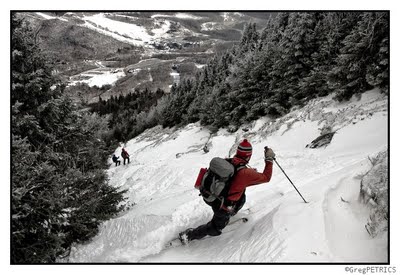 (TEO on Goat by gpetrics)
November 29, 2009

A weather blog appeared in November seemingly out of nowhere. It's called Convective Solutions. It's odd for reasons I can't quite put my finger on.  When you Google it you get results for "Convective Solutions LLC." I think an LLC is a type of corporation, but I can't really see any reason why a business would be blogging about the weather.
In any case, I've been following it and a few weeks ago I installed a feed from Convective Solutions to Harvey Road, in the "Eastern Ski Blog" Section.  Whoever is the mysterious meteorologist is…I like the work being done.