What a difference a day makes. And 5″ of snow.
Gore called it 3, measured at the base. I find my measurements at 1900 feet are usually higher than Gore measurements, but I'd expect the difference to be less than 2 inches on five. Garnet Hill reported 6 inches.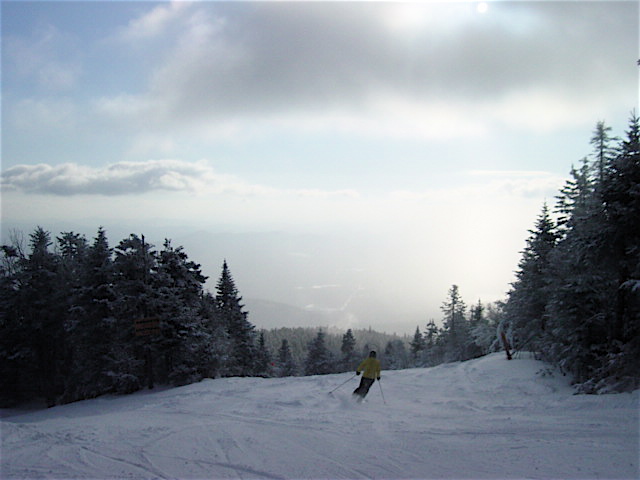 Regardless,it made a big difference. Winds were high (still are at 6pm) but with temps in the 20s, wind chills were manageable, for me.