I should probably call today Ski Day 1. Some big firsts, for our family. Our daughter Neve had her first real day on skis. Zelda had her first Day on alpine gear and her first day of the season. For us it was pretty exciting.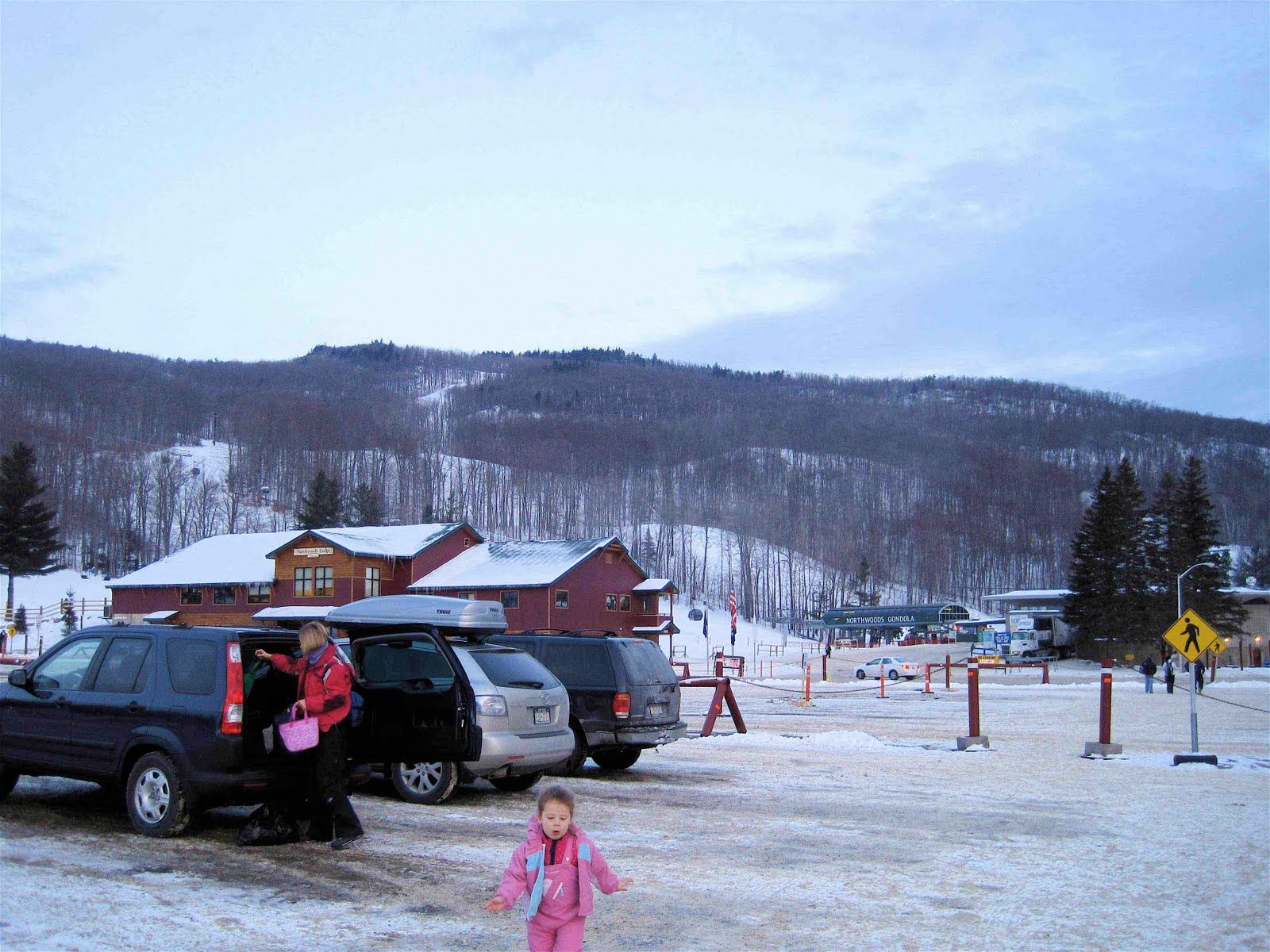 I really don't want this entry to be about paid parking, but I do have a few things to say. Essentially what paid parking has done to our day is move it up by about 45 minutes. We really wanted to have our gear and car close at hand, so we left for the mountain at 7:00 am.
To make this possible, we decided to have breakfast at the mountain instead of at home. It was amazing how much I relaxed once we parked around 7:15. In the end it paid to be "upfront." I counted 5 different trips to the car.