Monthly Archives:
October 2008
October 31, 2008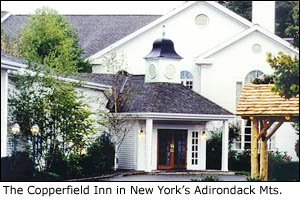 According to sources in town and an article that ran in The Chronicle, Albany Times Union, and other outlets, the Copperfield Inn will reopen. The hotel is North Creek's largest accommodation and had a great, casual restaurant and bar which had been called Trappers. It is expected that the hotel and restaurant will retain their original names.
In addition, "the Gardens restaurant will open as an Italian themed restaurant, currently unnamed." Sources say that the hotel and restaurant are targeting year-end for a closing date and Feb 1, 2009 as the date for re-opening. Despite the current economic downturn, I really think North Creek will thrive in the future. According to the article the project will create 25 jobs in town. Kudos to Joel Beaudin, Michael Ellis and the other investors for putting their confidence, effort, time and money into the village.
October 27, 2008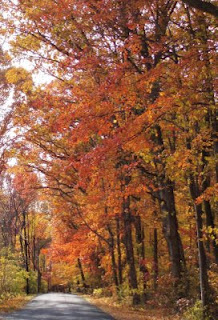 Northwestern NJ is a great place to live if you like bike riding. There is easy access to great untrafficked roads, both paved and unpaved. The area to the north of town is almost rural. And there's a surprisingly wide variety of mountain biking, both recreational and technical.
The area is prized by riders of all types. On weekends from April until November, if you are riding in the Sourlands, you'll see packs of cycling clubs both official and informal, accessing the variety of routes in this part of the state. There are a ton of maps and resources for choosing routes. If you're from the area, and know it like I do…you just head out and put something together.
For me, today is the official end of weekday riding. With the return of Eastern Standard Time, there is no easy way to get a ride in on a work day. If I was truly motivated I could do a ride in the morning before work. But even with a 5 minute commute…I just don't seem to get to it.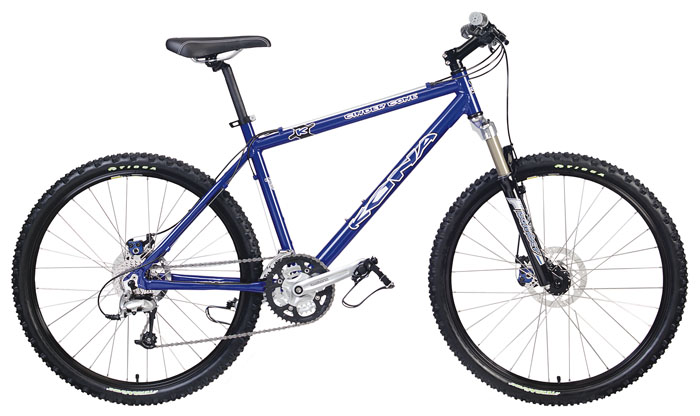 I've got a bunch of rides to choose from…all different variations that accommodate different amounts of available time, physical conditioning and motivation. The ride I do most often when I have the time I call the "long loop." It's only 18 miles, but if I push on it, I can get my exercise, and fit my life in too.
I ride a mountain bike for a few reasons. First, the knobby tires make 18 miles of hills decent excercise in a short amount of time. Second, the MTB give me the flexibility to to ride on paved and dirt road, or go off road. Third…it's the only bike I've got. It's a 2003 Kona Cindercone, pictured above, and it suits my needs perfectly.
Some of the best technical mountain biking in Central NJ is a 15 minute ride from here in the Sourland Mountain Reserve. We call it the rockpile. It's a 100+ acre preserve of public land that was originally part of the Lindbergh estate. The tract has two rigorous and challenging MTB loops that hardcore bikers use as soon as it's dry enough in the spring.